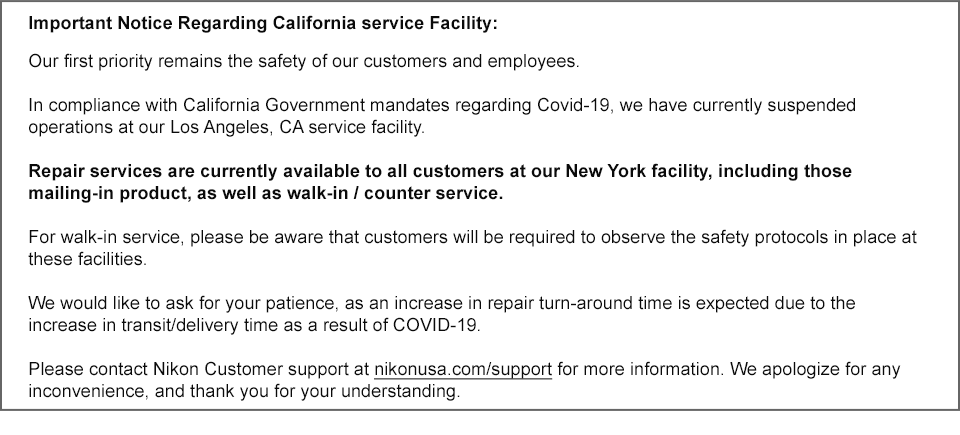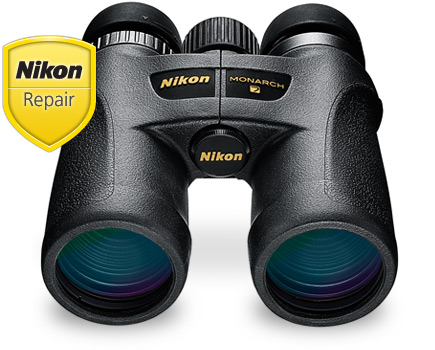 Nikon Repair Service
Nikon Repair Service restores your product to factory standards with genuine Nikon parts. Our self-service repair site makes it easy to manage the entire process—from getting a cost estimate and shipping your product to us until it's safely back in your hands.

Nikon Dealer
Service Account
Nikon dealers can schedule, manage and track all their repairs in one spot.

Contact Nikon
Parts Department

Contact Nikon
Product Repair
9AM-8PM EST, Monday-Friday

Need assistance? Call 1-800-NIKON US (1-800-645-6687) 9AM-8PM EST, Monday-Friday.